A Love So Beautiful (2017)
Seasons and episodes
Synopsis
The following Series A Love So Beautiful (2017) Chinese Drama Starring Hu Yi Tian, Shen Yue and Gao Zhi Ting.
Also Known As: Zhi Wo Men Dan Chun De Xiao Mei Hao , To Our Pure Little Beauty
Aired On: Thursday, Friday
Plot:
It starts off with high school classmates Chen Xiao Xi and Jiang Chen who are also neighbors. Xiao Xi, a cheerful girl who doesn't study much, is expressive about her admiration towards Jiang Chen, the popular guy known for his looks and high grades. Together with their fellow classmates the funny Lu Yang, athletic but loyal Jing Xiao, and cool swimming team member Wu Bo Song, they embark on high school life to university until their adult life.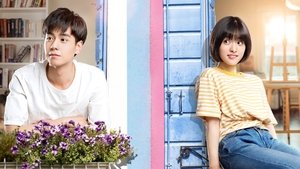 TMDb Rating 8.1 7 votes
First air date
Nov. 09, 2017
Last air date
Dec. 15, 2017
Average Duration
45 minutes
Leave a Comment