Seasons and episodes
SUB

Jan. 12, 2021

SUB

Jan. 12, 2021

SUB

Jan. 12, 2021

SUB

Jan. 12, 2021

SUB

Jan. 12, 2021

SUB

Jan. 12, 2021

SUB

Jan. 12, 2021

SUB

Jan. 12, 2021
Synopsis
The following Series Handmade Love is a 2020 Korean Drama Starring Lee Soo Hyuk, Lee Su Ji and Park Seung Ji.
Synopsis Handmade Love:
A romance/fantasy featuring the cursed god Woven. Who is newly-arrived on Earth. Where he must design and create outfits that are comforting to humans. In order that he may regain entry into heaven. Together with his savvy assistants Joey and Han Sarang, they successfully heal the emotional wounds of their clientele.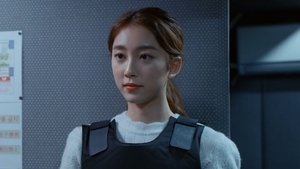 First air date
Dec. 11, 2020
Last air date
Jan. 08, 2021
Average Duration
18 minutes
Leave a Comment