Seasons and episodes
SUB

Jan. 15, 2021

SUB

Jan. 12, 2021

SUB

Jan. 08, 2021

SUB

Jan. 05, 2021

SUB

Jan. 01, 2021

SUB

Dec. 29, 2020

SUB

Dec. 25, 2020

SUB

Dec. 22, 2020
Synopsis
The following Series Lovestruck in the City is a 2020 Korean Drama Starring Ji Chang-Wook, Kim Ji-Won and Kim Min-Suk.
Air time: Tuesday & Friday
Synopsis Lovestruck in the City:
Park Jae-Won is an architect with a passionate and honest personality. He enjoys the small streets in the city and collecting different things. He does not forget the woman who stole his heart and disappeared.
Lee Eun-O works as a freelancer marketer. She takes a trip without making specific plans. While on her trip, Lee Eun-O meets Park Jae-Won in a strange place. She introduces herself as Yoon Sun-A and pretends to have a free spirit, which is a totally different personality from her real self. She falls in love with him.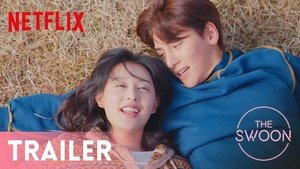 First air date
Dec. 22, 2020
Last air date
Dec. 22, 2020
Average Duration
30 minutes
Leave a Comment