Seasons and episodes
SUB

Jan. 16, 2021

SUB

Jan. 10, 2021

SUB

Jan. 09, 2021

SUB

Jan. 03, 2021

SUB

Dec. 27, 2020

SUB

Dec. 26, 2020

SUB

Dec. 19, 2020

SUB

Dec. 13, 2020

SUB

Dec. 12, 2020

SUB

Dec. 06, 2020

SUB

Dec. 07, 2020

SUB

Nov. 29, 2020

SUB

Nov. 28, 2020

SUB

Nov. 22, 2020

SUB

Nov. 22, 2020
Synopsis
The following Series The Goddess of Revenge is a 2020 Korean Drama Starring Kim Sa Rang, Yoon Hyun Min and Yoo Sun.
Air time: Saturday & Sunday
Synopsis The Goddess of Revenge:
Kang Hae-Ra used to work as a reporter. She did not receive recognition for her work, but she married a celebrity. She is now the hottest influencer in South Korea, but she becomes involved in a fake scandal. Overnight, this leads Kang Hae-Ra descending into a bottomless pit. She nows seeks revenge.
Cha Min-Joon is a cold-blooded lawyer with a 100% win rate. After his family was trapped in a scheme and ruined, he only thinks about his success and getting revenge for his family.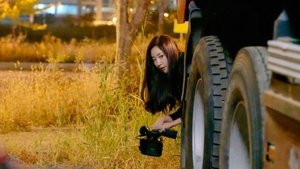 First air date
Nov. 21, 2020
Last air date
Jan. 10, 2021
Average Duration
60 minutes
Leave a Comment